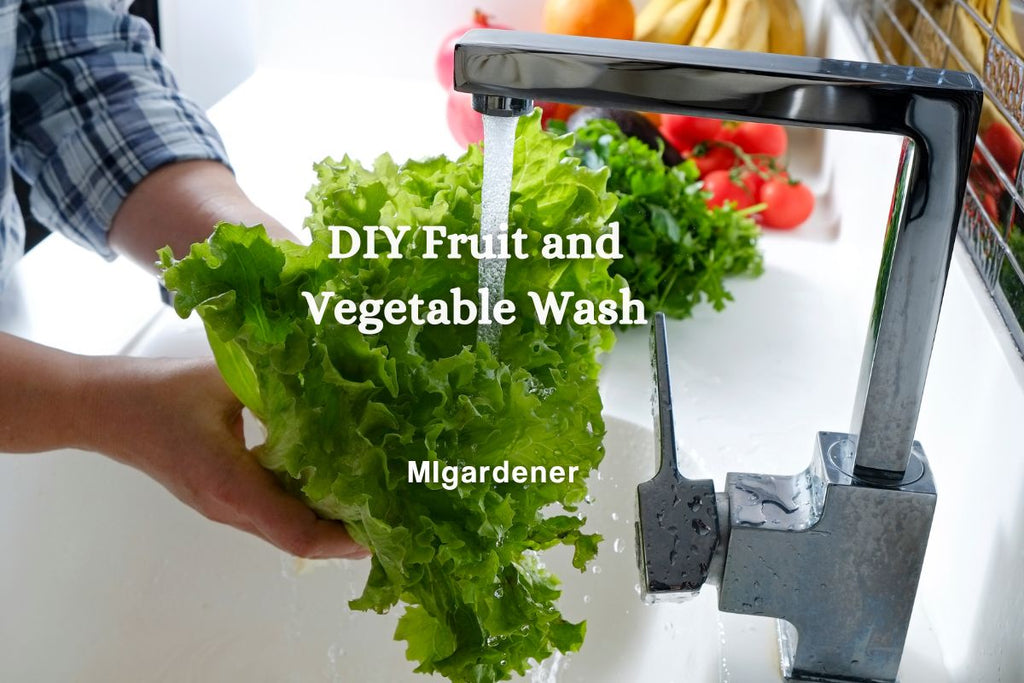 DIY Fruit and Vegetable wash
DIY Fruit & Veg Wash
Fresh vegetables, fruits, and others produce are delicious and rewarding to grow, but we still have to make sure we clean them first. This quick and simple trick will allow you to ensure your fruit and vegetables are free of pesticides, fungicides, dirt, and other nasties.
         How to prepare:
Step 1: Fill sink or tub with regular tap water (about 3 gallons of water needed)
Step 2: Stir in 3 cups distilled white vinegar 
Step 3: Place whole fruits and vegetables in solution
Step 4: let fruits and vegetables set in solution for 10 minutes
Step 5: wash fruits and vegetables off with clean tap water, and dry.
Step 6: Enjoy!
_____________________________________________________________________
Did you enjoy this post? MIgardener is passionate about sharing free gardening tips and information! If you are looking for inspiration in the garden, make sure to check out our Pinterest page. Check us out on youtube, Instagram, and Facebook.
---