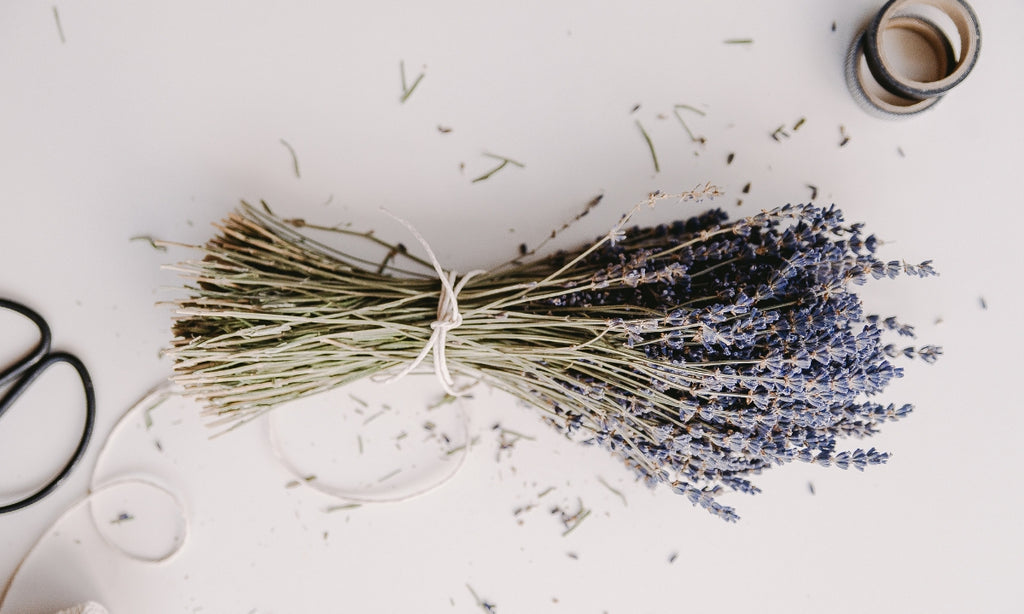 3 Garden Fresh Craft Ideas F.Y.I. (For Your Inspiration)
Written by - Kaitlynn from MIgardener 
It's winter, and in the midwest that means one thing: d.i.y. season. If you live in a wintery northern region, it can be difficult to combat the winter blues when it comes around each year. As we wait for spring to welcome us back into our gardens, it's only natural to keep working on things that bring us joy! Call up some friends in for a craft day and enjoy each others company as you make something beautiful and unique together.
No matter the region, here are a couple cosy craft ideas that use ingredients right out of your garden!
Pressed Flower + Herb Bookmarks
Press your chosen varieties in advance for a minimum of 1 week. The dryer the better. Press with a classic wooden flower press or between newspaper and a stack of heavy books. On the back of the card, write the names of each variety you used or leave it blank. On the front of the card, organize your chosen design and laminate. Next, punch a hole and tie a ribbon to the top of your bookmark. This is my favorite travel keepsake idea. I like to collect flowers from places I visit and preserve them as bookmarks to use them wherever I go! If it's winter where you are, take a visit to your local flower shop or pick from your windowsill herbs.
Favorite varieties: lavender, violets, daisies, poppies, borage, and chives
Hand Dyed Fabric and Yarn
Knitting and sewing are some of the best way to keep your hands productive in the slow season. Picking the colors of your yarn and fabric can be one of the most exiting parts if the project. Ever wanted to custom dye your own material? Mother Nature has provided every color under the sun, most of them right in your back yard! Use a mixture of half raw material (fruit/veggies of your choice) and half water. Bring to a boil and watch the pigment darken. Using natural fibers is the most effective way of producing a bright pigment in the dyeing process. Make sure to use gloves with this project! You don't want to walk away purple handed. . . Air dry your material and use it in your next sewing or knitting project.
Favorite varieties: black nebula carrots (purple), beets (red), hibiscus flowers (red/pink), avocado skins (purple), onion skins (yellow)
Learn more about natural dyeing here!
Dried Herb Candles
The secret to using dried herbs in candle making is in the drying process. Using pressed herbs (like the ones in the bookmarks above) will extend the lifespan and brightness of color in your herbs. Mix your chosen essential oil blend with a natural wax - beeswax, soy, or coconut - and pour into your favorite mason jars. Instead of mixing your dried herbs into the wax, press them towards the edge of the glass, or press them into the top of the candle once they are nearly set. This keeps them from absorbing moisture and going brown.
Favorite varieties (essential oil or dried): lavender, rosemary, bergamot, rose, sage, hyssop, and lemongrass
Tip: use a wood wick instead of a string in order to recreate the atmosphere of a crackling fire place.
This post was inspired by a question we received from one of our readers! We love your feedback. Let us know how you liked this post, and what you'd like to hear in the future.
---